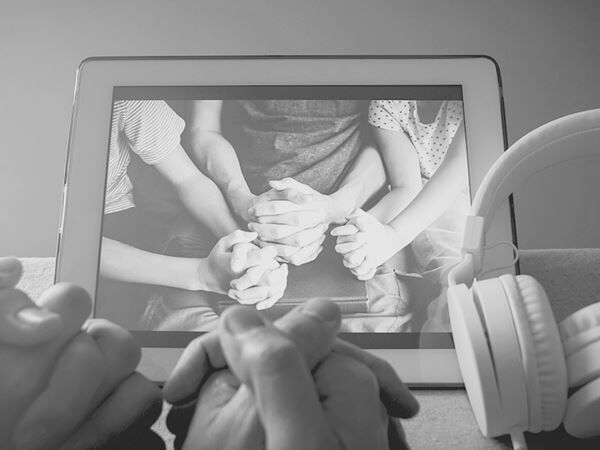 Spread the Gospel with Church Marketing
The Gospel has endured for over 2000 years, but the world we live in has changed dramatically. With so many organizations and businesses competing for your parishioners' attention, it can be challenging for modern churches to effectively spread your message to the masses. With the help of our professional digital marketing, Salem Media Group can help your ministry connect with your community and continue to promote the teachings of the Bible.
A Religious History
Salem Surround from Salem Media Group isn't your typical marketing agency. Our business has been specifically assisting churches and ministries for over four decades, and we have devised targeted strategies that appeal to your unique audiences. We share your commitment to the Gospel, and we believe that it is our responsibility to share our abilities with like-minded organizations. Our dedication to the Lord has made us the top agency in the country for churches and ministries both local and national. Partner with us today to begin your journey to enlightenment.
Proven Techniques for Churches and Ministries
Modern technology has allowed our team at Salem Surround to create effective tools for promoting your message. We combine radio, audio, and online components to connect with as many members of your community as possible. Our radio stations are the largest and most influential platforms for Christian audiences in several areas of the United States.
Radio/Audio: Intensify your message with local and national radio coverage. Our Christian radio and talk show stations provide a faith-based platform for your audience, and we can track user response through our advanced digital tools like Analytic Owl. Our audiences trust Salem Media Group to deliver Christian content through a variety of channels.
Our online tools can help you track new and returning visitors to your website. We show you real numbers to prove our digital marketing tactics get results. You can also keep tabs on your audience to develop targeted marketing strategies.
Our Digital Marketing Services
We provide a wide variety of services to enhance your church's message, such as:
-Paid ads/display
-OTT/CTV marketing
-Digital billboards
-Social media marketing
-Radio and podcasts
-Custom websites
-Programmatic audio and video
Contact Our Team
Salem Surround creates digital marketing strategies to grow your church and spread the Gospel. Contact our team of expert digital analysts today to request a free digital presence evaluation or schedule a consultation.