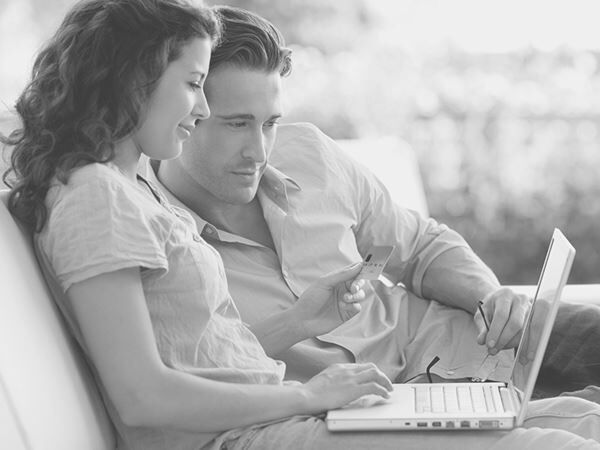 Expert Marketing for Banks, Credit Unions, and Mortgage Companies
We collaborate with financial clients like banks, credit unions, and mortgage companies to create media strategies that exceed expectations and generate trackable leads. As one of the largest media companies in the industry, Salem Media Group provides affordable, effective digital marketing services through Salem Surround. Whether your financial institution is local or nationwide, our team can enhance your media advertising.
Media Strategies for Financial Leaders
Salem Surround provides a variety of media strategies for leaders in the financial industry, including PPC, targeted display, SEO, and OTT. With us, your financial institution can implement the latest advances in marketing technology like programmatic audio targeting and geofencing to generate leads in your chosen target demographics. Our team will tailor your digital marketing strategies to meet the goals of your individual financial institution.
We offer targeted email marketing services for banks and credit unions to generate new leads and encourage brand awareness. From announcing the creation of a new credit card to promoting an exclusive APR rate, our email marketing strategies can allow your business to achieve a higher open rate and click percentage. Our clients enjoy above-average click-through numbers and unparalleled lead generation.
Our Financial Clients
Salem Surround has worked with both local and national financial clients. We've helped clients like financial advisors score record-breaking sales in small amounts of time.
Case Studies
Promotional Campaign
A mortgage company asked us to create a digital marketing strategy. To test the effectiveness of our promotion, our media analysts paused their ad campaign. Without our targeted digital marketing, the brand's web traffic dropped by 90% in just eight days. After reinstating just 50% of the campaign, web traffic increased by 43% in only three days, even with the smaller digital budget.
Radio, Email, and Physical Mail
A credit union needed a web strategy that would maintain its sterling reputation while simultaneously expanding its business. Salem Surround devised a marketing plan that included radio sponsorships, targeted email campaigns via Surround Email, and physical mailers.
Contact Salem Surround Today
Find out how we can help your bank, credit union, or mortgage company builds a custom lead generation plan that produces real results. Contact our team of expert digital analysts today.