Reputation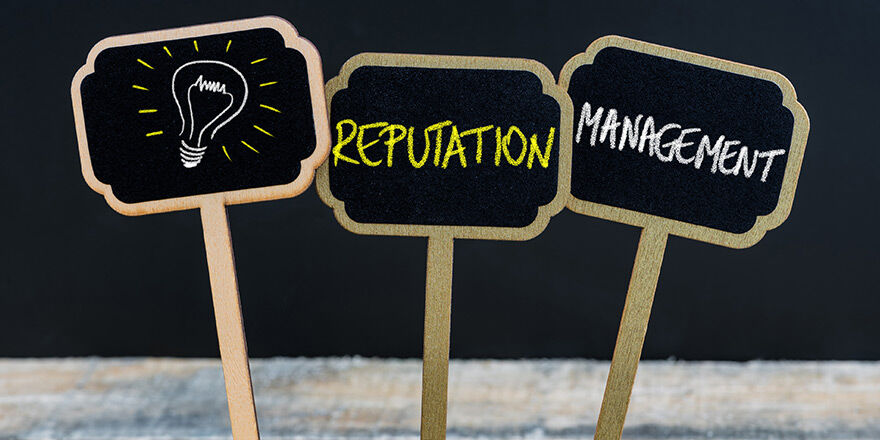 Know What Your Customers Are Saying About Your Business Online So You Can Guide the Conversation
Your reputation is the most powerful currency you have online. For many companies, waking up to this new normal has taken time. Now, frustrated customers can vent on social media or a review website and blast their feelings for millions of people to see. Positive and negative reviews certainly play a role in your online reputation, so having a process in place coaxing satisfied customers to share their positive experiences should be an ongoing project for your business.
Reputation management and review generation are both important facets of a good digital presence solutions. Our approach integrates reputation management and review generation into a single effort bolstering each other, with the end goal of generating new customers and brand loyalty. Your online reputation and reviews are an integral part of reaching that goal!
What mistakes can businesses make with their online reputations?
It's easy to fall into some common missteps when managing your online reputation. Some common mistakes that companies make include:
Arguing with customers. This is one of the biggest mistakes businesses can make. It is certainly tempting to respond defensively when customers are making claims that seem unfair.
Not being transparent. It can be frustrating to see a negative review for your business or a complaint posted on your social media page. Your initial reaction may be to remove such a communication, but customers notice when businesses hide their less-than-desirable publicity.
Failing to update your social media accounts. Social media pages that are out of date not only look stale but they also make your business look unreliable. Customers will wonder how you're supposed to manage their needs when you're not managing your social media accounts.
Not addressing problems quickly. When a customer posts something online about a bad experience, your first inclination may be to gather information before responding. However, it is always better to acknowledge the issue and say you're working on in it rather than waiting to go to the customer with a complete response.
Surround Reputation with Salem Surround
Salem Surround offers expert reputation management and other marketing solutions for businesses of all sizes. Our Media Strategists utilize omnichannel, audience-based solutions to Surround our customer's audience with the right message at the right time on the right device.
Let us help you Surround your target audience! Contact one of our Media Strategists or request a free digital presence evaluation to learn how well your business scores.